I am a self-proclaimed photography genius!
A friend asked for some pet photographing tips after I emailed her pictures of my cats. In general I take bad photos - I have shaky hands and no basics in photography, other than to ensure that the subject is always in the center of the viewfinder, and that the lens cover is removed before attempting to take a shot.
But her flattery and having nothing else better to do got to me. So here I am a total photography colt, blogging about tips to improve portraits of your furry friends.
Tip number one
: Avoid using the flash.
Why?
• Your pet might blink or suffer from red/green-eye
• The picture might not look natural
• It distorts the natural color of your pet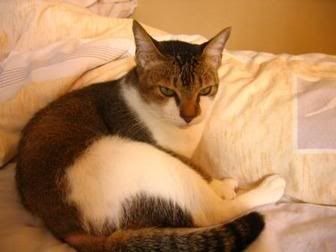 Tip number two:
See eye to eye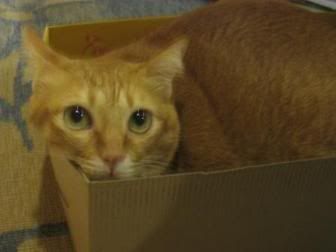 Why?
• Your pet is tired of a seeing of your thunder thighs from under that dress, so give her a break.
• Also, pictures tend to look better.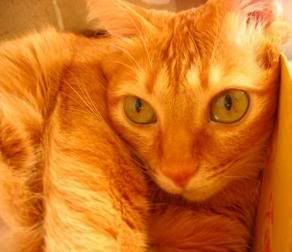 Tip number three:
Play with angles.
Some angles make can your pet look good…
Some, not so good…
Tip number four:
Hit that shutter button.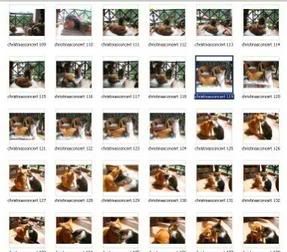 The Holy Grail for okay looking pictures is to fucking hit on that shutter button as fast and as many time as you possibly can. If you're an amateur this is your best bet. It's a number's game – the more pictures you take, the more likely you'll end up with something nice.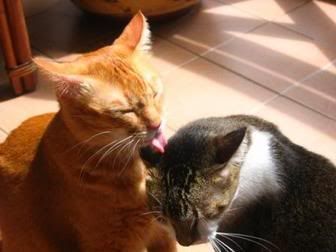 I should also mention that it helps if the subject you are photographing is appealing to the eye, take for example my cats. But if you are trying to take a lovely photograph of…say for example
this dead dog with a blog
, then you're up for a challenge.