Invitation To The Future Of Shopping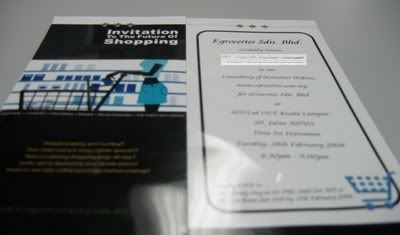 Yesterday evening I attended the launch of the eGroceries website held at SOULed OUT, Desa Sri Hartamas.
eGroceries claims to be Malaysia's first online grocery shopping portal which offers a variety of products at reasonable prices. Shoppers select household products online and delivery should be within the next working day. I suspect that condoms could potentially become the company's best-selling item.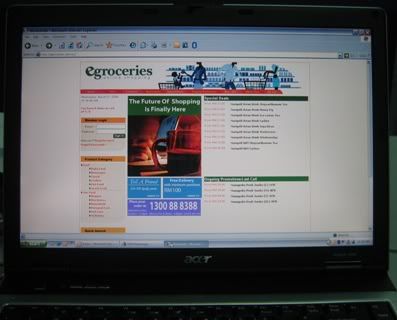 I arrived at the event slightly after seven. Guest primarily consists of the media, which included the TV crew for TV3. The setup was rather plain-a few notebooks displayed the eGroceries website and a podium with banners in the backdrop. There was also a projector, presumably for some sort of video presentation which would officiate the launch.
True to Malaysian timing, the event started an hour late. It began with an introductory speech by one of the directors, followed by a second speech by another director who explained how the whole idea of come about. The third speech was by some guy from MDC who ranted on superfluously about MDC's role in the ICT sector. He spoke at length about the factors governing the growth on E-commerces and the challenges faced, such as secure payments, internet penetration, yadah, yadah, yadah.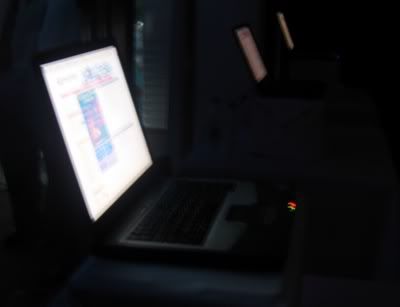 Just as he was coming to the end of his speech, there was a sharp, short, explosive sound, POP! Followed by darkness....
I waited for over 15 minutes for power to be restored before leaving the launch. I hope that at least a handful of people stayed back to witness it. I believe the next time someone from MDC makes a speech about factors governing the growth of the ICT sector, stable electricity supply might be mentioned.