I Am Going To KILL Myself By Drinking This Whole Bottle Of Clairol Herbal Essence Shampoo!!!
There is nothing remotely charming about coming home to a broken bedroom door, courtesy of your housemate's boyfriend's left shoulder. He broke in to use my adjoining bathroom, which i shared with his girlfriend, to then left-shoulder-charge his way into her bedroom. She, with a tiny slit on her left wrist, was sprawled on the floor directly in front for her bedroom door which explained him using the back entrance.
The object which caused the whole drama? A mobile phone. To be specific, his mobile phone, which he thought he had lost a month ago but was in fact stolen from him by his psychopathic girlfriend, my housemate, the person I shared a roof with. He was rightfully very upset when he stumbled upon it while looking for some condoms, and dumped her on the spot whilst losing his erection. Twenty minutes later, he received a sms on his lost-then-found mobile:
I can't live without you.
If you don't come back in the next 20 minutes, I will KILL myself.
He tried ignoring it, but she had a notorious reputation of self-mutilation. With each passing minute, his conscience gnawed at his resolute to leave her. 2 hours after the whole farce erupted, he gave in, and rushed back to find that she had carried out her treat by:
• Slitting her wrist
• Drinking a whole bottle of cough medicine
• Consuming half of my Clairol Herbal Essence Shampoo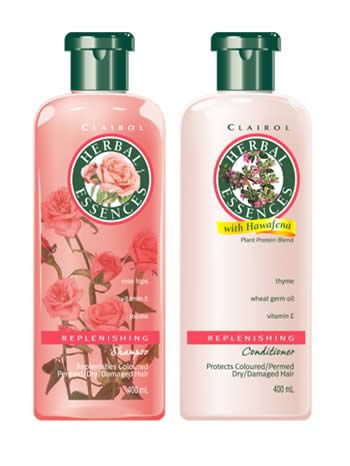 She was rushed to the hospital and the doctors pumped water into her stomach to flush the shampoo out, not unlike Japanese torture I am told. She continued to vomit bubbles for the next hour or so.
He felt touched by her remorse and they got back together.
I have since tried the
I-will-kill-myself-by-drinking-this-whole-bottle-of -Clairol-HerbalEssence-if-you-don't-make-me-chicken-salad-for-lunch- tomorrow
threat to extort the laughter and cooperation of my boyfriend with much success. I have since discontinued using Clairol's fine range of hair products.